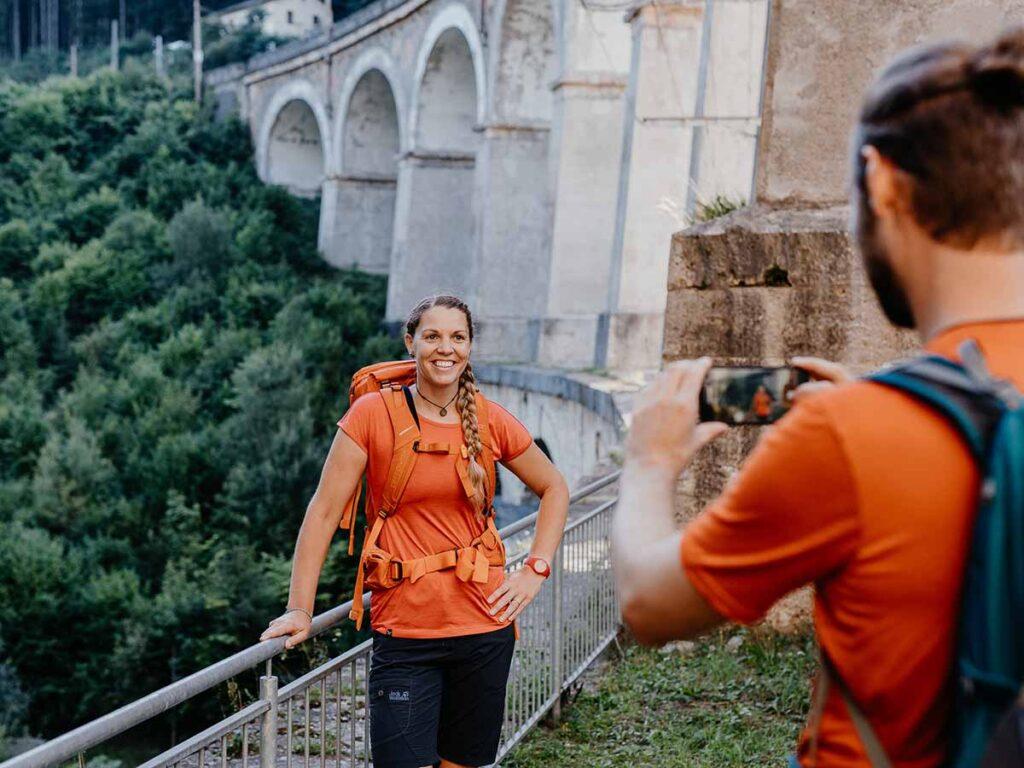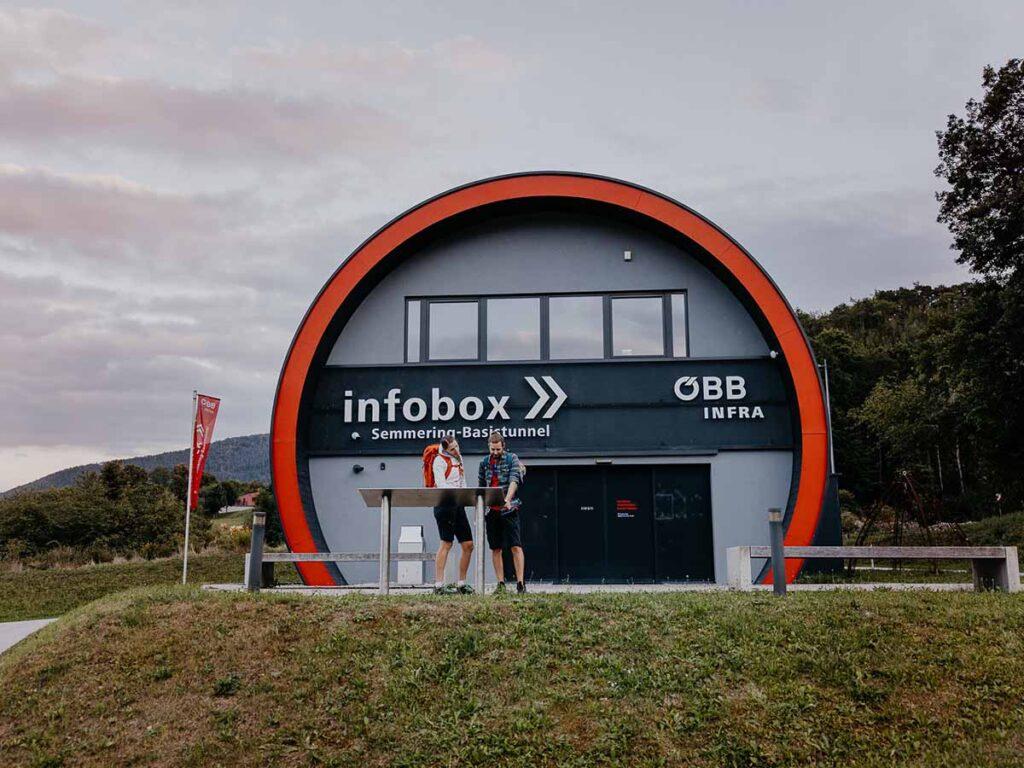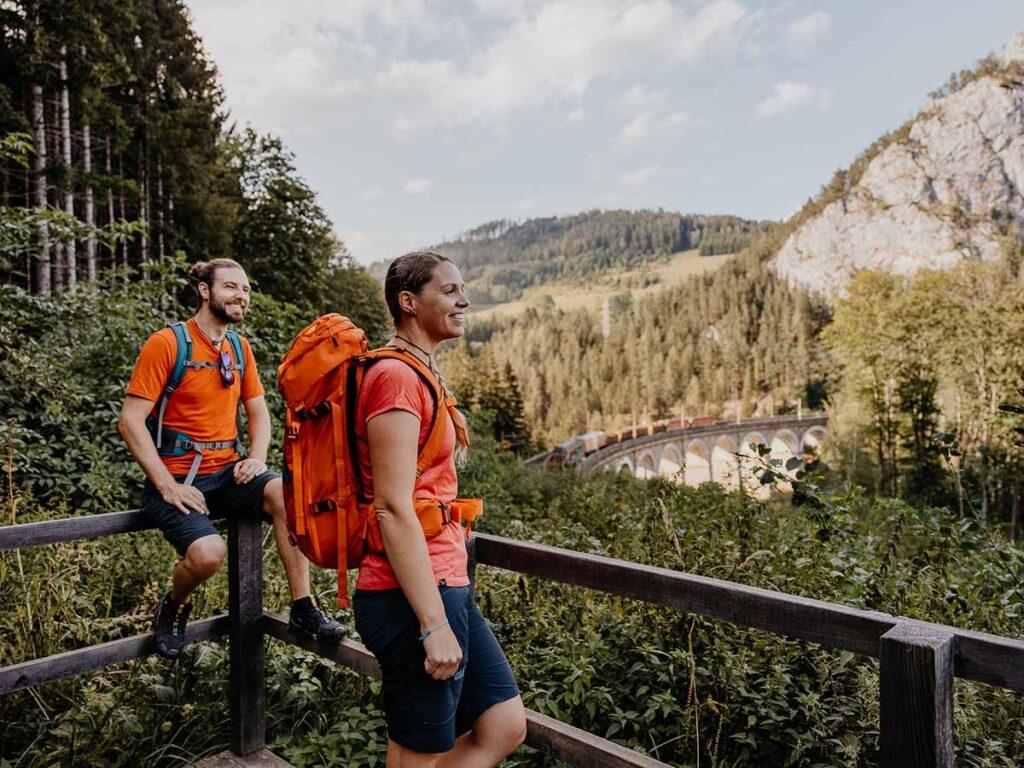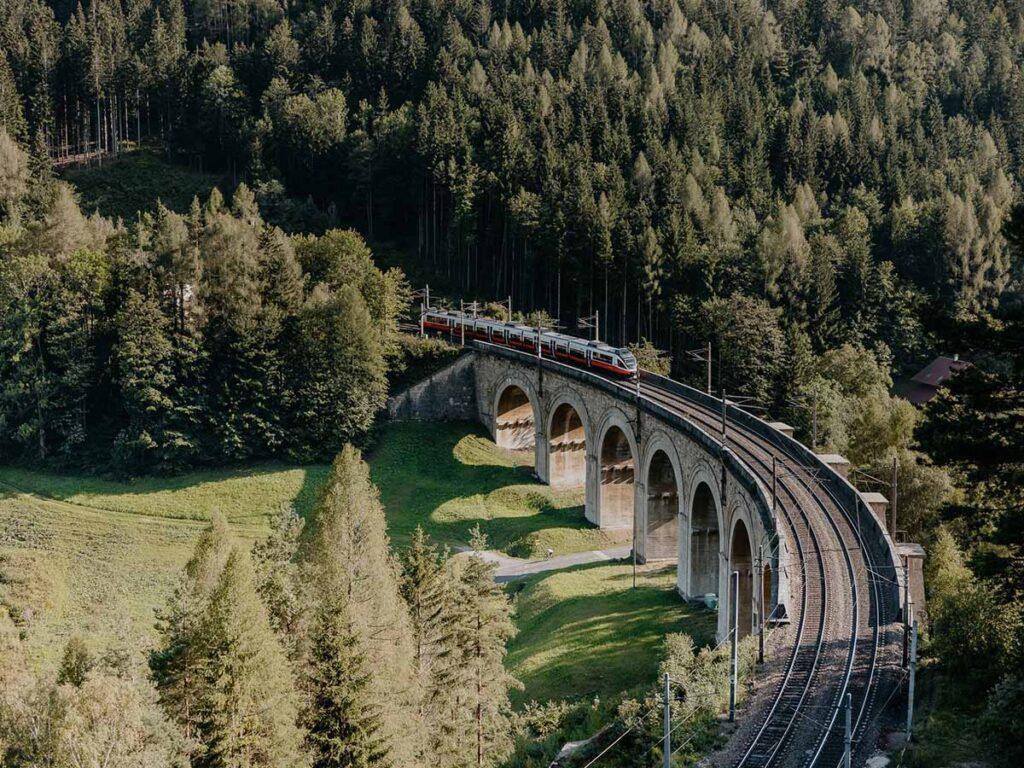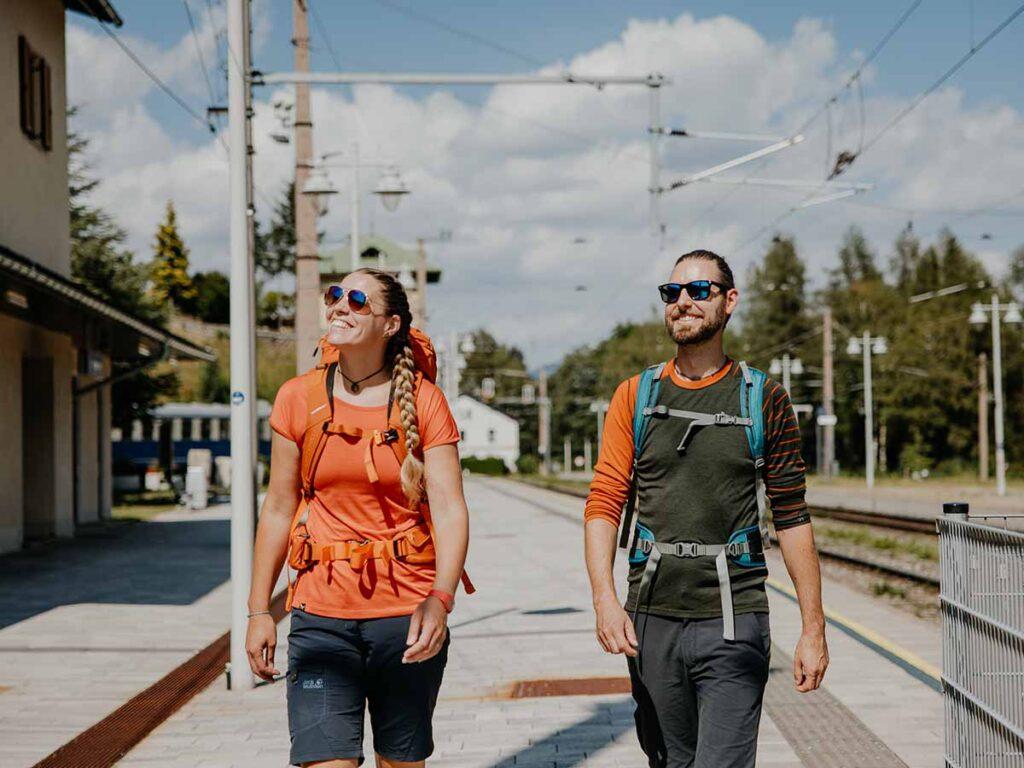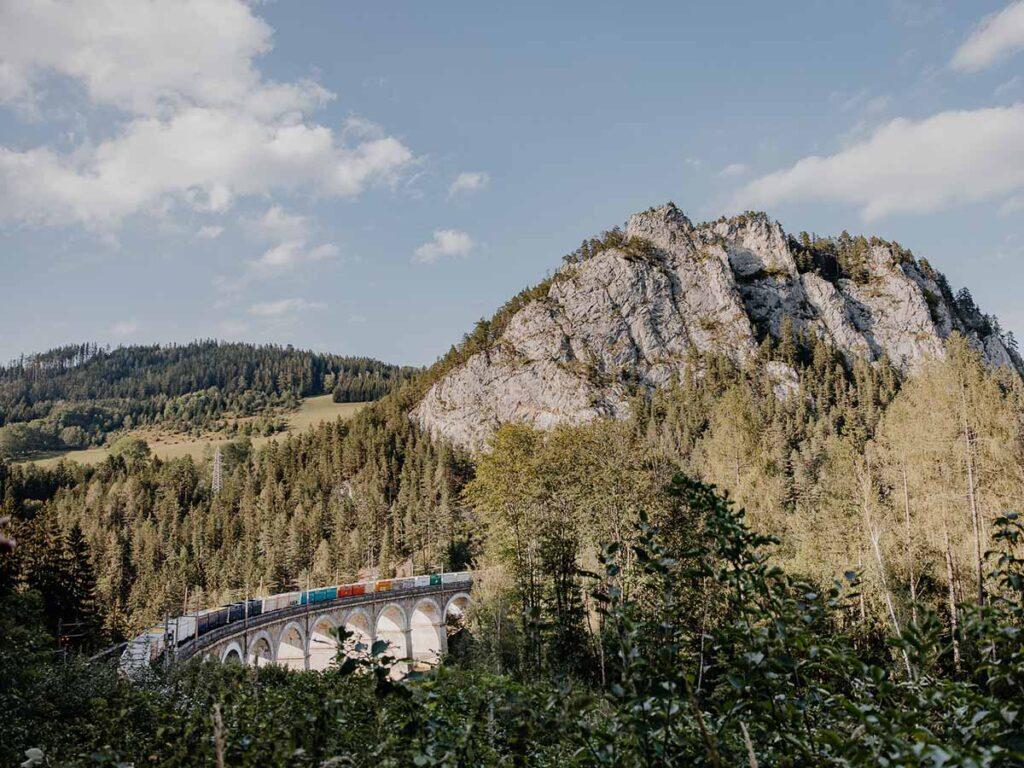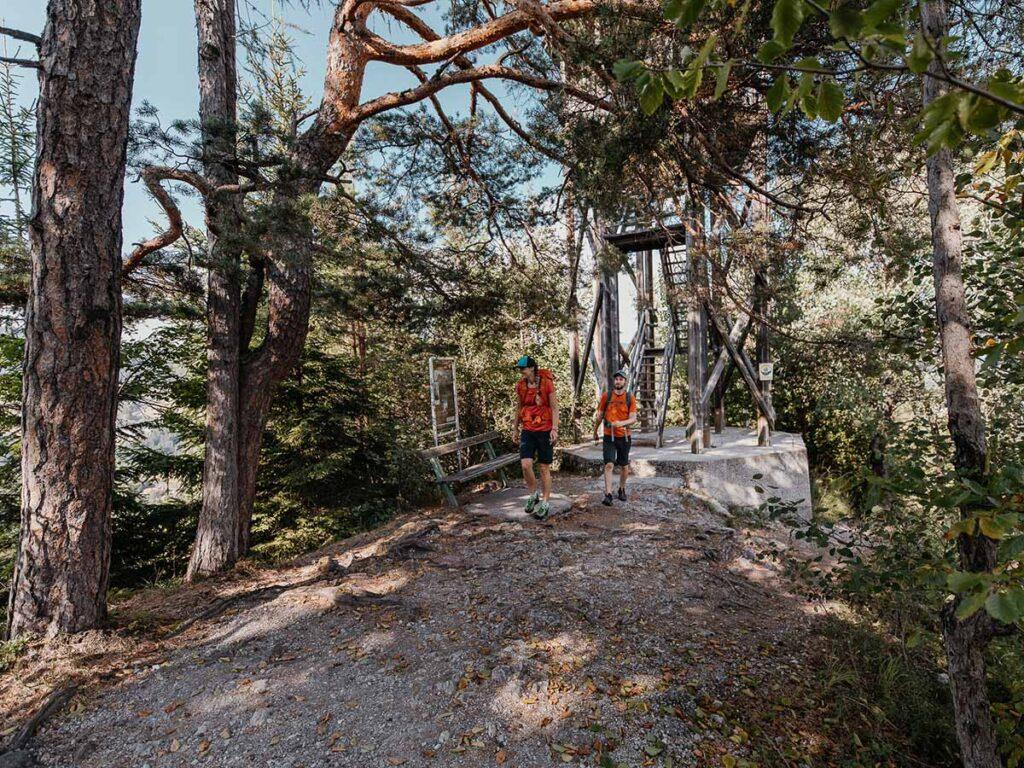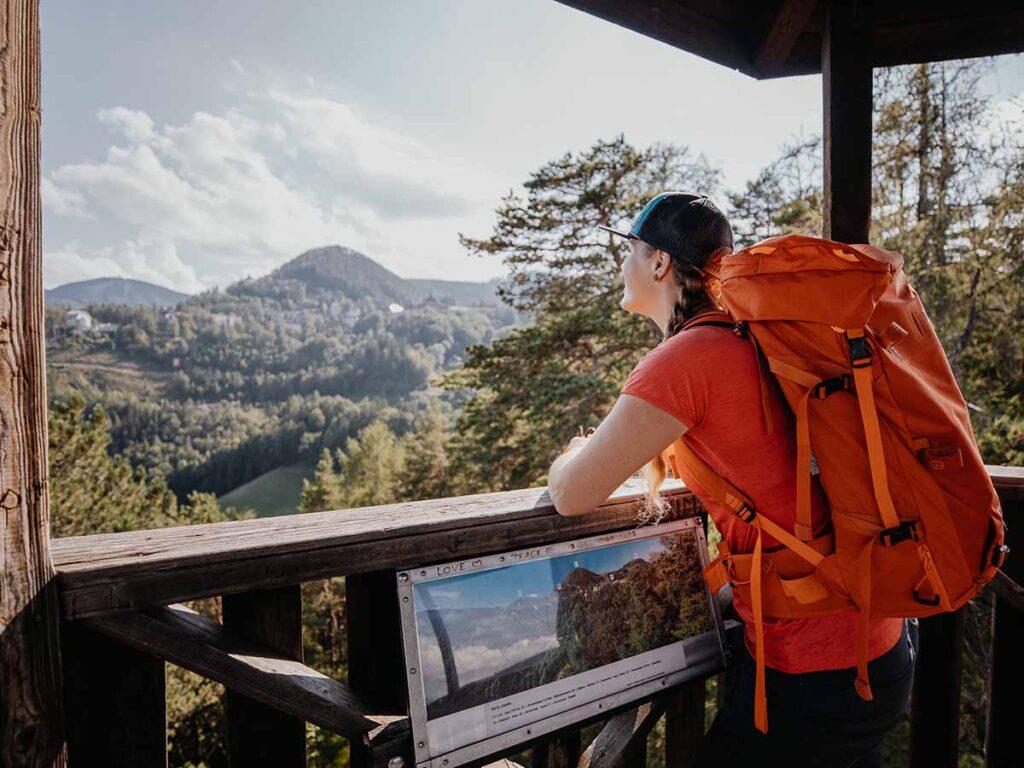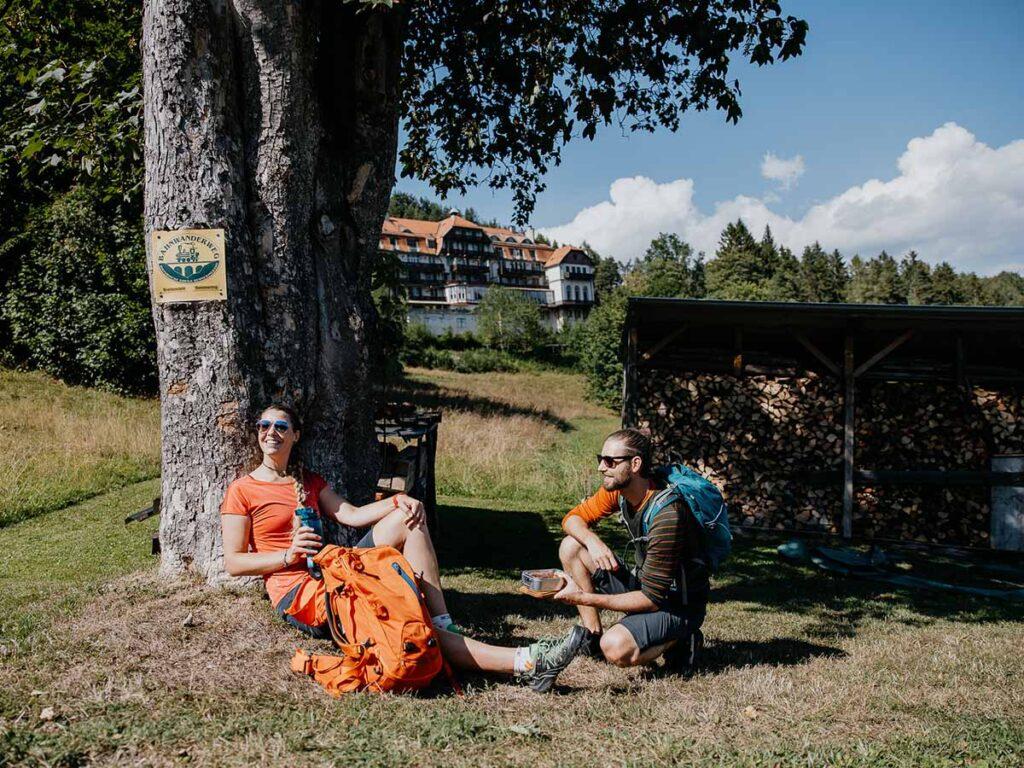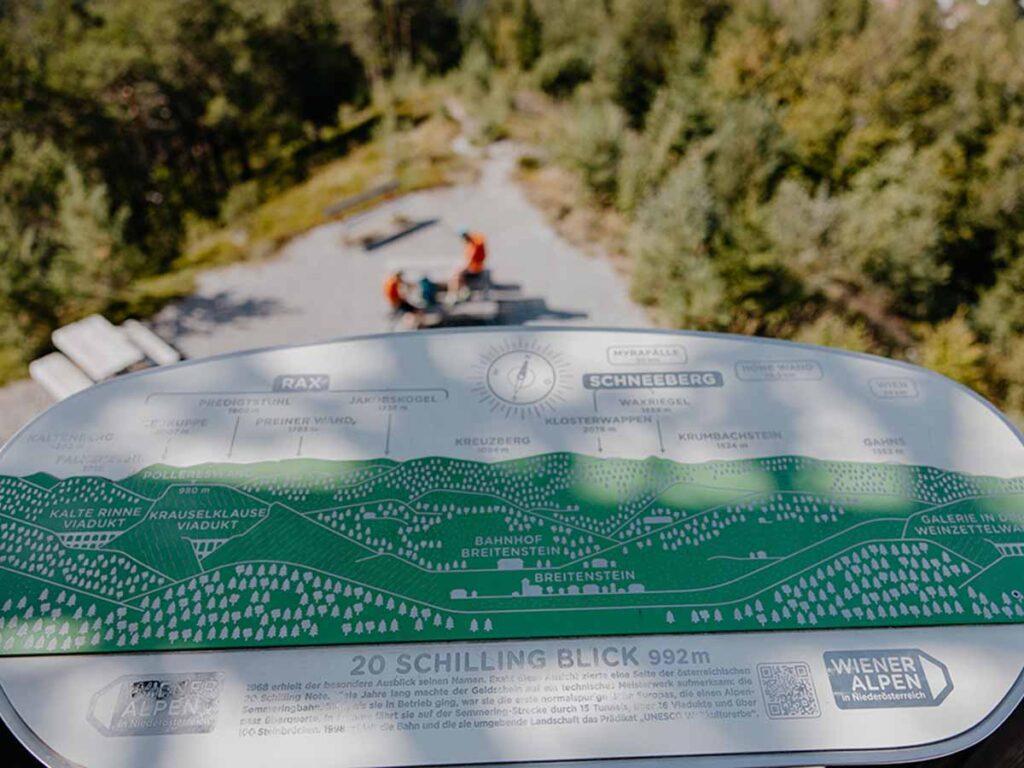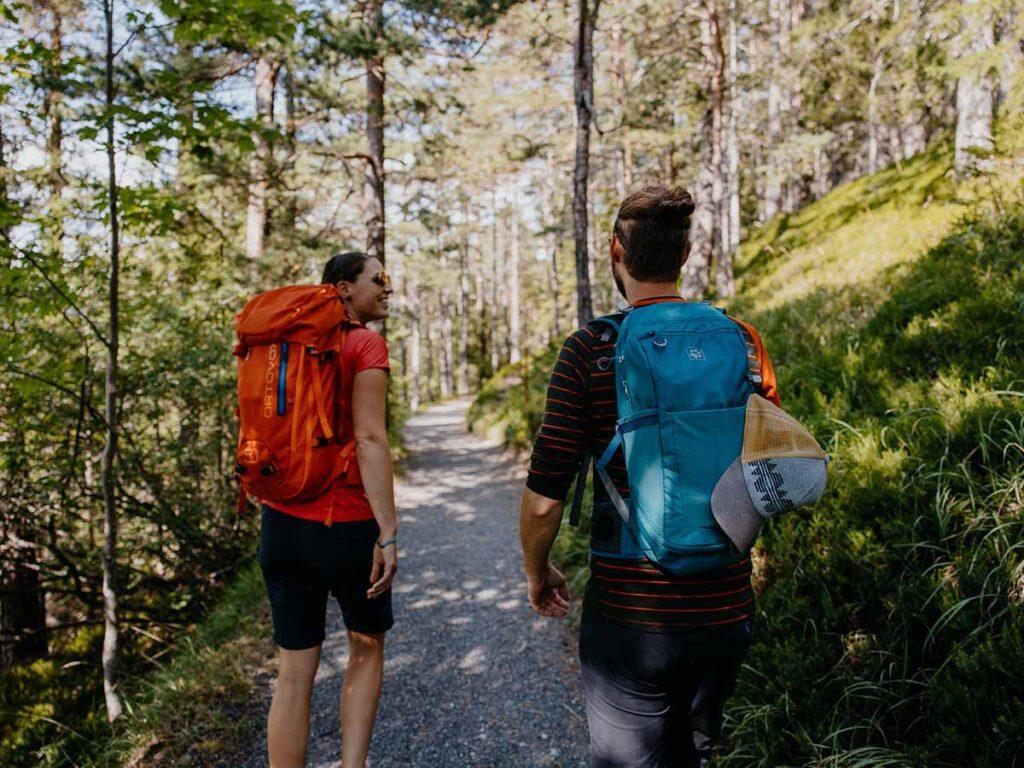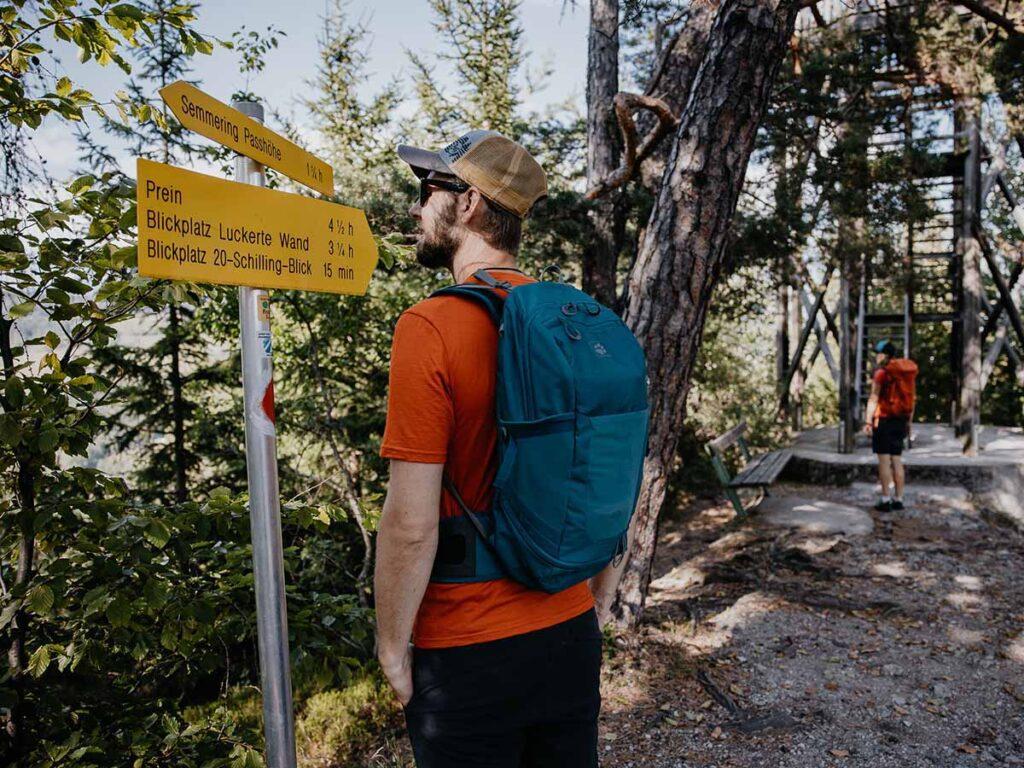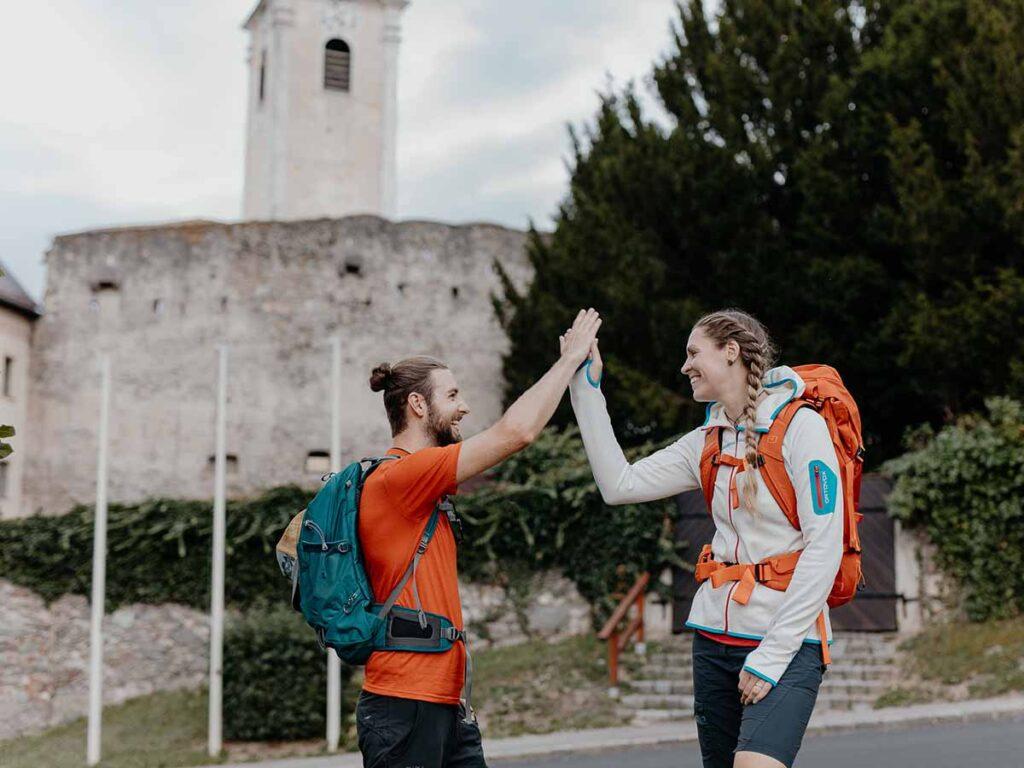 All photos were provided to us by the tourism destination Vienna Alps in Lower Austria. (c)WA_nicole.seiser.at (30)
Railroad hiking on the UNESCO World Heritage Semmering Railway
Nature and engineering in perfect harmony: Europe's first high-mountain railroad makes its mark on the landscape. .
Nature and engineering in perfect harmony: The firstThe Semmering Railway has been a UNESCO World Heritage Site since 1998. Its magic is best explored on foot: hiking along the railroad trail, along idyllic resting places and photogenic vantage points.
In 1854, Carl Ritter von Ghega achieved a technical feat that seemed impossible with the Semmering Railway line. The railroad not only overcame the then unheard-of altitude difference of 457 meters, but also crossed 16 viaducts, 14 tunnels and over 100 masonry arch bridges over its 42 kilometers. In 1998, the Semmering Railway was declared a UNESCO World Heritage Site.
The railroad trail
Starting from the traditional town of Semmering, the railroad hiking trail leads from one fascinating vantage point to the next. From the Semmering train station you can take two directions of the railroad hiking trail. Either you hike to Mürzzuschlag in Styria or you take the path to Gloggnitz.
The route on the Lower Austrian side passes many highlights: From the "20-Schlling-Blick" you look down on the impressive "Kalte Rinne" viaduct. Only a few meters further on is the Doppelreiterwarte with a special view of the railroad line. The World Heritage Information Center at Semmering Station and the Ghega Museum in Breitenstein offer insights into the history of the railroad and the life of its builder.
Hiking from station to station – the distances: Europe's high mountain railroad shapes the landscape.
| | |
| --- | --- |
| Bahnhof Semmering – Bahnhof Wolfsbergkogel | 1,5 km |
| Bahnhof Semmering – Bahnhof Breitenstein | 9,5 km |
| Bahnhof Semmering – Bahnhof Klamm | 15,5 km |
| Bahnhof Semmering – Bahnhof Gloggnitz | 23 km |
| Bahnhof Semmering – Bahnhof Payerbach | 21 km |