Hotels, guesthouses and private landlords
Enjoy the quiet, central location with the unique view of the enchanting Alpine world. Our hotel is one of the first certified non-smoking eco-hotels in Europe. Products of natural organic quality make enjoyment and joie de vivre tangible.
The Panoramahotel is an ideal starting point for hikers and cross-country skiers.
PANORAMAHOTEL WAGNER
Hochstraße 62
2680 Semmering
Tel: +43 (0) 2664 2512
e-mail: biowelt@panoramahotel-wagner.at
Located directly in the village, the immediate vicinity to the ski lifts and the idyllic hiking trails provide ideal conditions for leisure activities without arduous outward and return journeys. The chef of the house takes care of your physical well-being with typical Austrian and international dishes.
Austrian hospitality and a family-like, personal environment are your guarantee of well-being.
HOTEL BELVEDERE
Hochstraße 6
2680 Semmering
Tel.: +43 (0) 2664 2270
e-mail: hotel@belvedere-semmering.at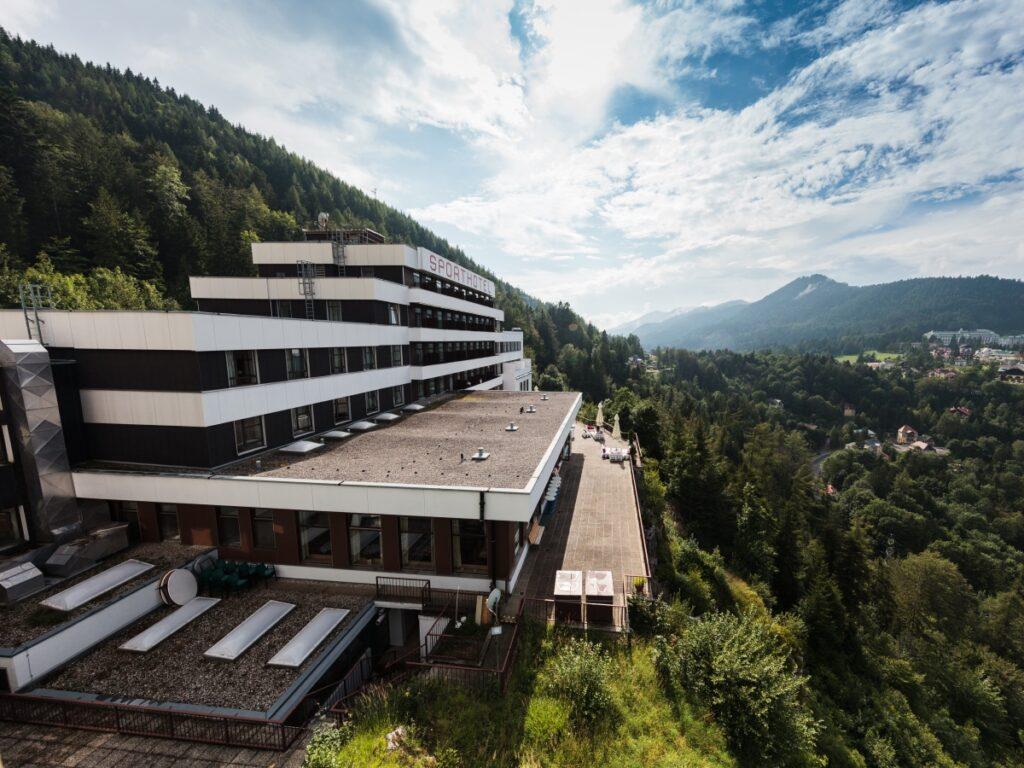 Find enjoyment and relaxation in the midst of a magnificent natural landscape. Our very spacious dining room and sun terrace with magnificent panoramic views are just as much a part of our facilities as our indoor pool and fitness room. Start your day with pleasure with regional and homemade specialities.
We offer direct access to the ski slope.
SPORTHOTEL SEMMERING
Carolusstraße 10
2680  Semmering
Tel: +43 (0)2664 8641
e-mail: office@sporthotel-semmering.at
Located in the centre of the beautiful mountain resort of Semmering and right next to the Zauberberg cable car, the Gasthof Berghof welcomes you with a large portion of hospitality, homemade delicacies, cosy rooms and the in-house ski lift "Happylift".
The perfect excursion and holiday destination at any time of year.
GUESTHOUSE BERGHOF
Carolusstraße 1
2680 Semmering
Tel: +43 (0)2664 2320
e-mail: info@berghofsemmering.at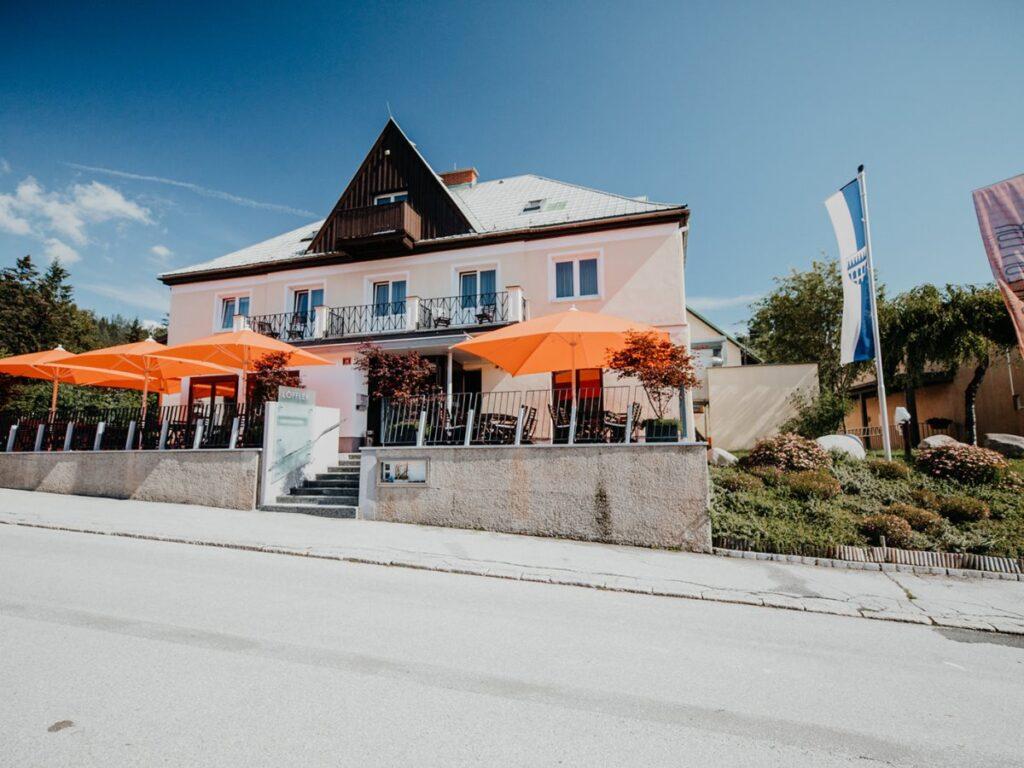 The central, south-facing location of the house with the sun terrace and the view of the panorama of the Hausberge mountains is the ideal place for your longed-for rest. In the kitchen, regional products are transformed into classic dishes of Viennese cuisine.
Owned by the Löffler family for four generations, genuine hospitality is cultivated here.
DER LÖFFLER
Hochstraße 20,
2680 Semmering
Tel.:  +43 (0) 2664 2304
e-mail: office@derloeffler.at
Now run by the 4th generation, our inn is located directly on the top of the pass. In a park-like garden, our house has existed for more than 100 years. Our rooms offer all the comfort you can expect for relaxing days at Semmering.
You can reach all the lifts in just a few minutes on foot.
GUESTHOUSE EDELWEISS
Mayerstraße 7
2680 Semmering
Tel.: +43 (0) 2664 2284
e-mail: edel-weiss@aon.at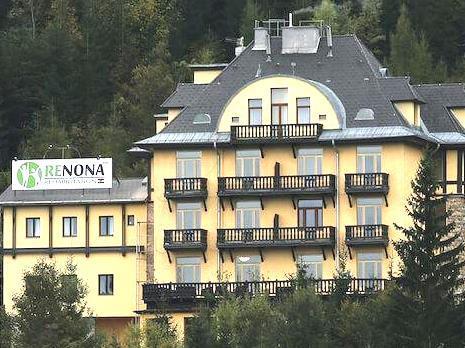 Our hotel is situated in a quiet central location right next to the ski lifts and is particularly suitable for families with children. 
Renona Rehabilitation specialises in the treatment of people with musculoskeletal disorders.
The panoramic view of the park and the surrounding mountains is unique.
RENONA REHABILITATION
Carolusstraße 9
2680 Semmering
Tel.: +43 (0) 2664 20087
e-mail: info@renona-rehabilitation.com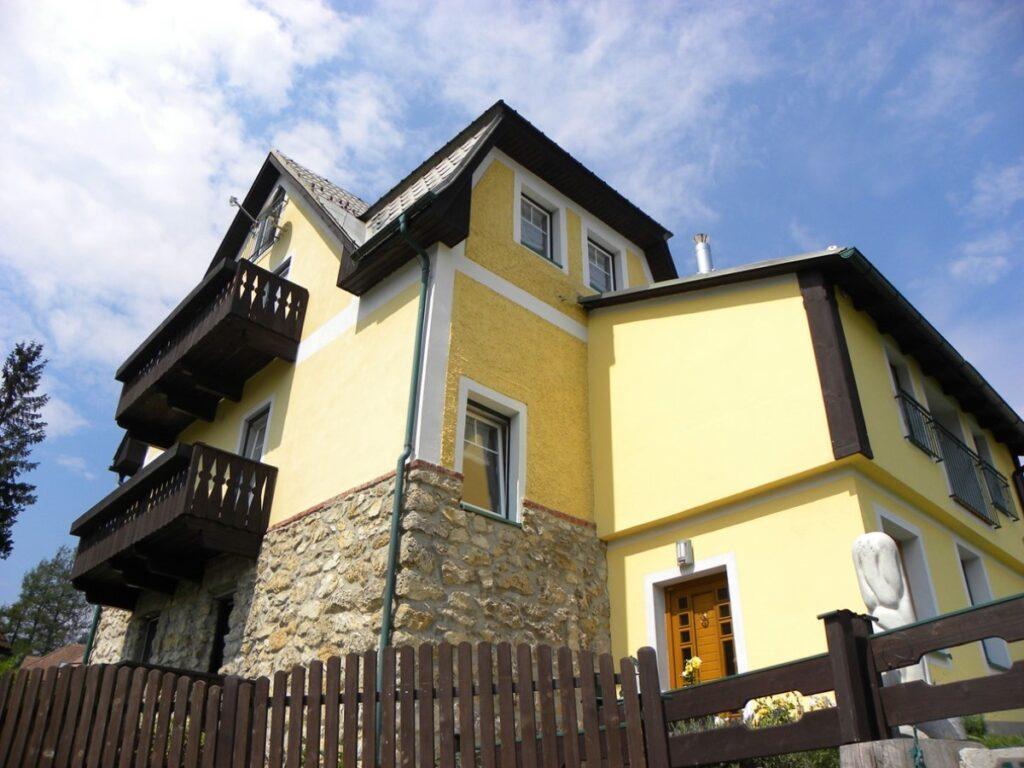 Our guesthouse is located directly in the centre, just a few minutes' walk from the Zauberberg lift. The rooms are individually furnished, the balconies with great views of the Hirschenkogel. The varied breakfast buffet in a relaxed atmosphere is the right start to the day.
Ideal starting point for hikes, mountain bike tours and much more.
PENSION LANDHAUS
Hochstraße 17
2680 Semmering
Tel.:+43 (0) 664 5276879
e-mail: office@landhaus-semmering.at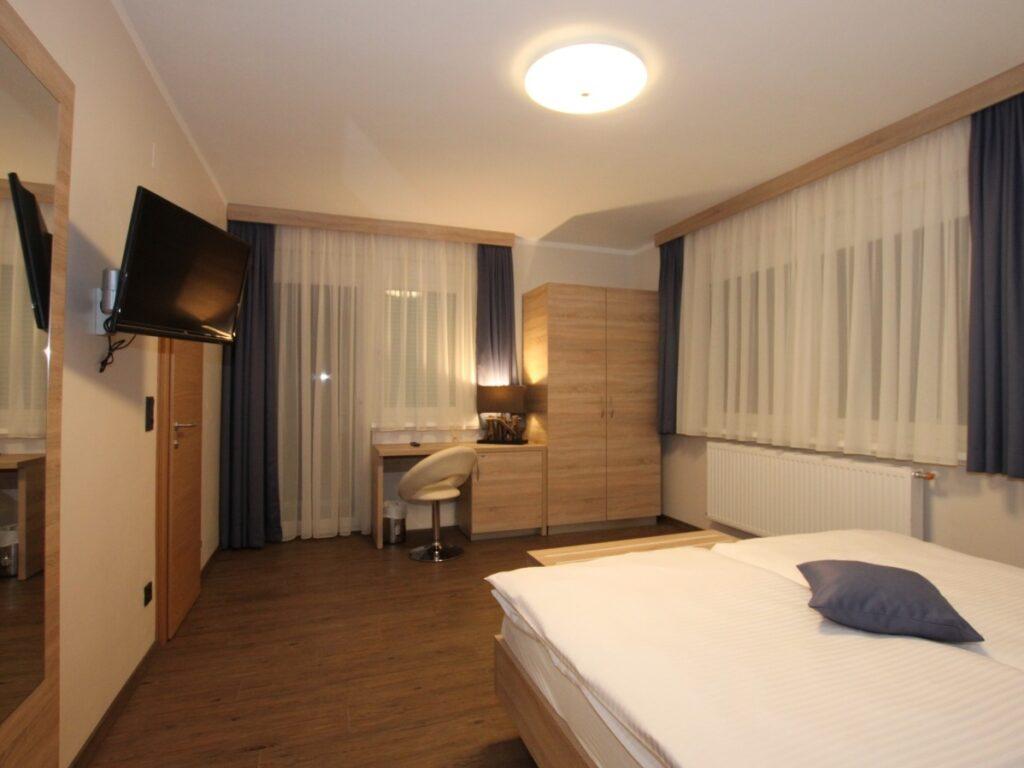 As the name already says: the Pension Central is located directly at the skiing area. Spend a varied winter or hiking holiday in the climatic health resort at 1,000m above sea level.
PENSION CENTRAL
Passstraße 1
2680 Semmering
Tel.: +43 (0) 664 3020609
e-mail: office@pension-semmering.at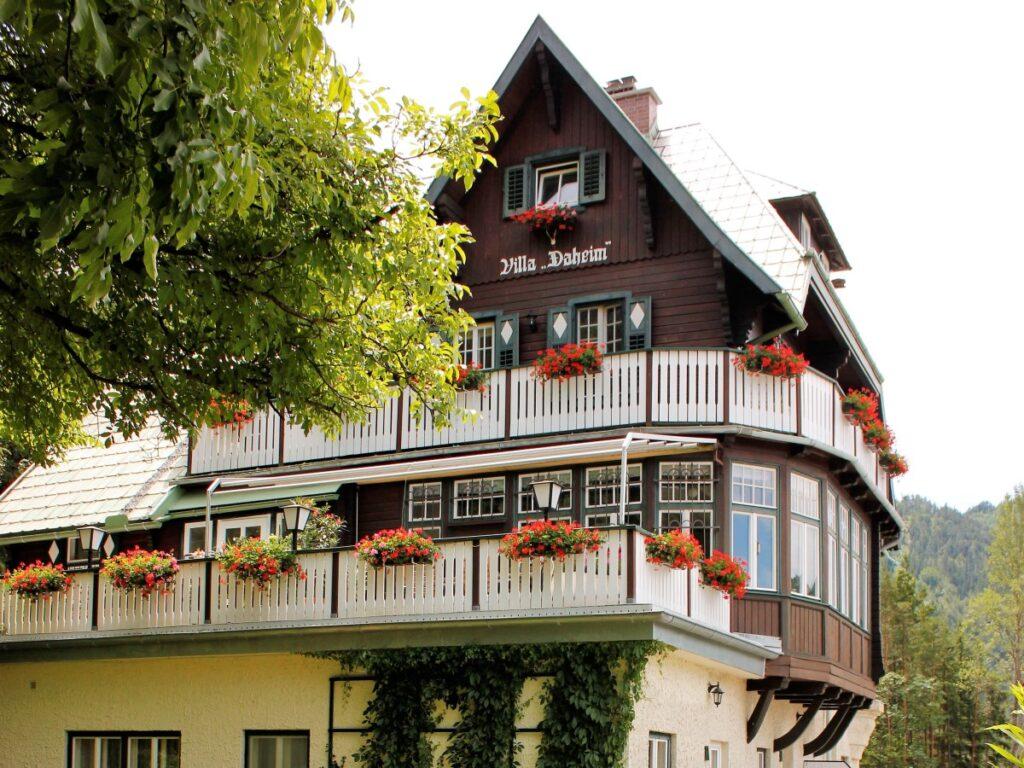 Real peace and relaxation is a rare commodity today, and one that is hard to find. Here at Semmering, in the sun-drenched Villa Daheim, you can really let go, away from hectic and stress towards inner peace. Enjoy the magnificent view of the mountains.
The popular railway hiking trail along the Semmering Railway runs directly past.
VILLA DAHEIM
Gläserstraße 4
2680 Semmering
Tel.: +43 (0) 664 2523211
e-mail: villadaheim@aon.at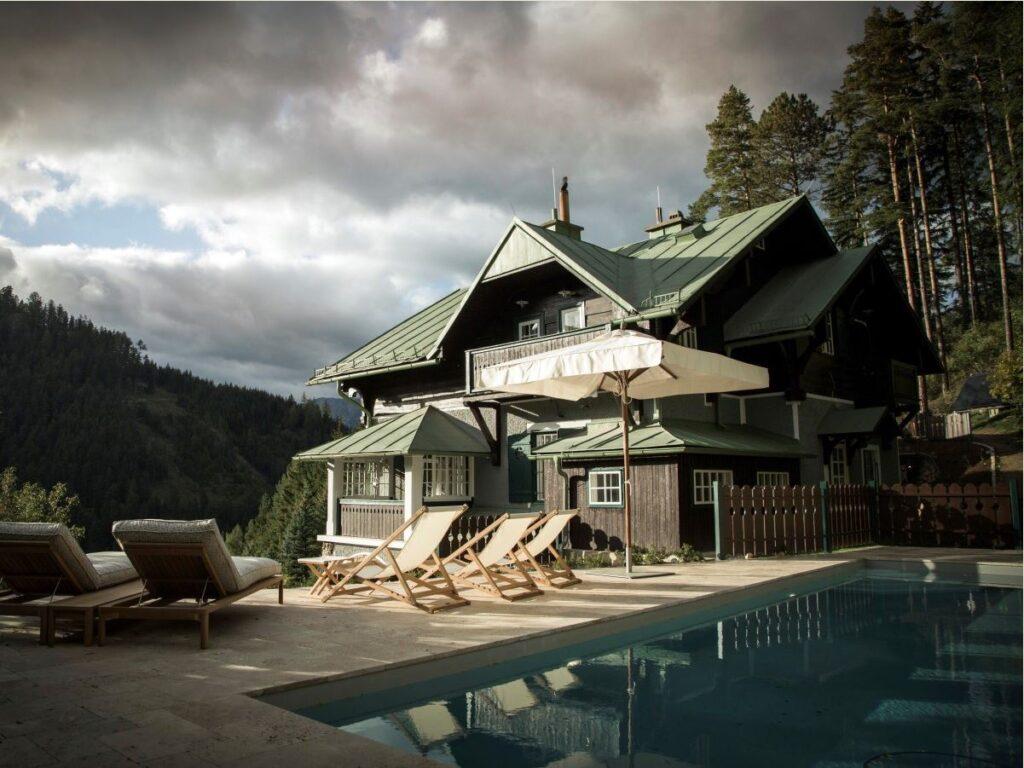 Guests can look forward to a wellness house with sauna, steam bath and home cinema, as well as a butler service – which will make the stay of up to 10 possible guests an unforgettable experience, depending on their individual wishes.
The country estate is exclusively available to a closed group and can also be rented with service.
VILLA ANTOINETTE
Gläserstraße 9
2680 Semmering
Tel. +43 (0) 676 3365881
e-mail: info@villa-antoinette.at
Located directly at the Happy Lift and 200 metres from the Zauberberg cable car, these two flats offer accommodation with free WiFi and a flat-screen TV. Fully equipped kitchen, pets allowed.
Our Weiglhütte is located right next to the Steirer Lofts. You can expect unforgettable flair with Styrian charm.
Passhöhe 5
2680 Semmering
e-mail: office@pinguin-iglu.at
Villa Wellspacher
Schneebergblick 19, 2680 Semmering
Tel.: +44 7888401934
e-mail: villawellspacher@gmail.com
Apartment Alpin Rose
Passstraße 2, 2680 Semmering
Tel.: +43 (0) 664 4331540
e-mail: alpincentersemmering@wurm.ski
Villa Waldheimat
Gläserstraße 19, 2680 Semmering
Tel.: +43 (0) 699 10151515
e-mail: philip.ospelt@kabsi.at
Apartment Sonnhof
Gläserstraße 5, 2680 Semmering
Tel.: +43 (0) 664 8123321
email: albert.scheichelbauer@gmail.com
Villa Agnes
Passstraße 15, 2680 Semmering
andreas.glatzer@ie-systeme.at
Haus Boekema
Passstraße 12, 2680 Semmering
email: w.e.boekema@hotmail.com
Ferienwohnung Anna
Dr. Leopold Figl Straße 3, 2680 Semmering
email: vadrozdov@yahoo.de
House Hipwood´s
Gimpelweg 3, 2680 Semmering
Tel.: +43 (0) 664 4520404
email: cameliahipwood@msn.com