Media reports around the Semmering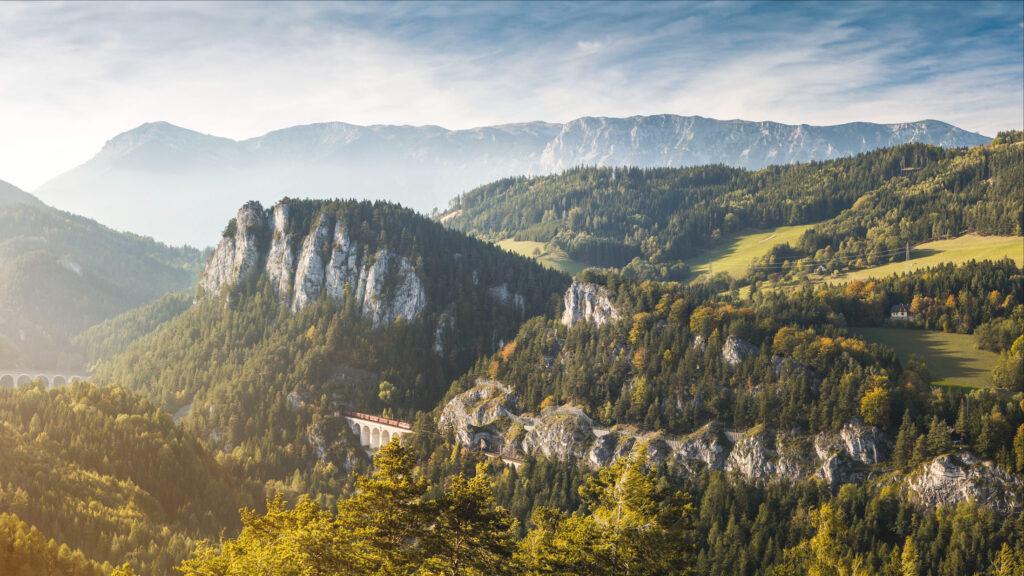 SITES OF OUTSTANDING UNIVERSAL VALUE
World Heritage – means protection of outstanding cultural and natural assets. The sites on the UNESCO World Heritage List have exceptional value, both for themselves and for all mankind.
The protection of the world's cultural and natural heritage is a central concern of UNESCO (United Nations Educational, Scientific and Cultural Organization). The organization was founded in November 1945, occasion and background were the catastrophes in the first half of the 20th century. Because prejudices and hatred originate in the heads – so the idea – they can be prevented also there, by co-operation with education, science and culture.
For a cultural or natural entity to be considered a World Heritage Site, it must have "outstanding universal
universal value" and stand out from the crowd of comparable objects. Its decay or wanton destruction was an irreparable loss for mankind.
irreparable loss for mankind. The states that nominate a cultural or natural property for the World Heritage List commit themselves to its sustainable protection. Experts from cultural and nature conservation organizations review the nominations and recommend inclusion or rejection to the World Heritage Committee. The rights and obligations of the states are regulated in a globally applicable treaty: The "UNESCO Convention Concerning the Protection of the World Cultural and Natural Heritage," better known as the "World Heritage Convention," was established in 1972.
Tales from the summer retreat
Endless summer days and idleness, refreshing fresh air on the mountain and stimulating conversations late into the night. Eduard Aberham, who managed the Hotel Panhans before his retirement, knows what the summer retreat was really like.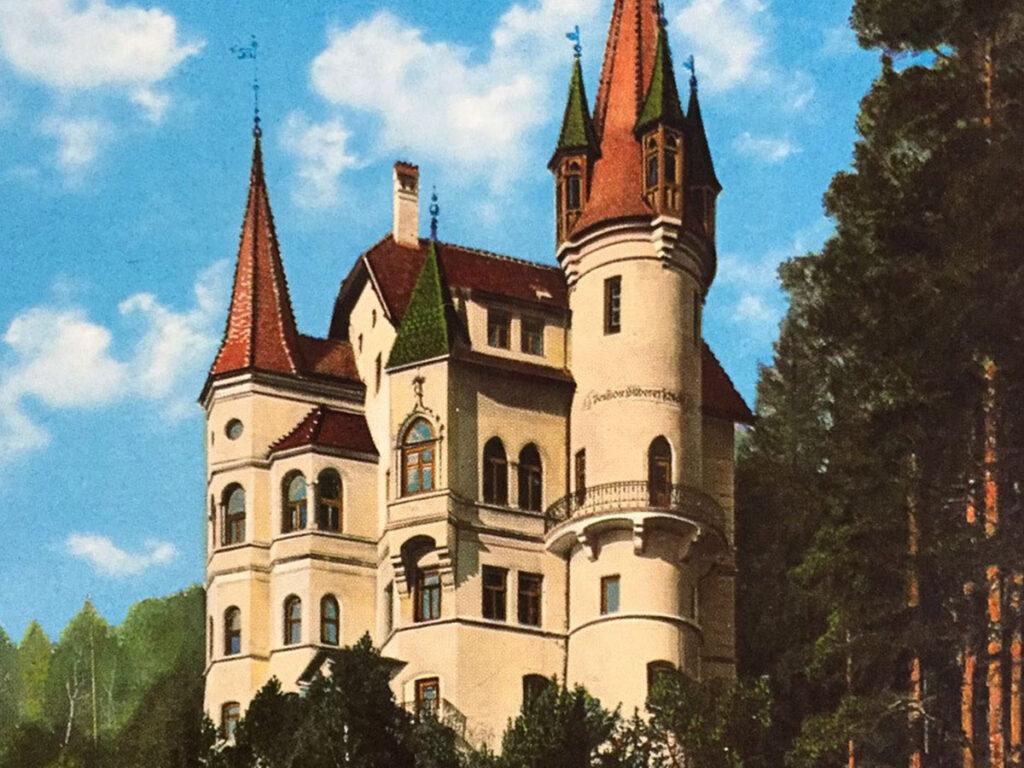 Viktor Silberer - King of Semmering
A fairytale castle towers majestically high above the hotel giants "Südbahnhotel" and "Panhans". It unmistakably manifests the builder's claim to supremacy over all that went on below in the grand hotels, the promenades and the sports fields. One could actually recognise a small edition of Neuschwanstein in it.
A woman. One hotel. One story
Photographer Yvonne Oswald has created a monument to the Südbahnhotel on Semmering. A house that can now escape the imposed silence step by step and tell its story to the world through the devoted work of the artist. Because through the power of her composed images, the soul of the house can finally breathe again.